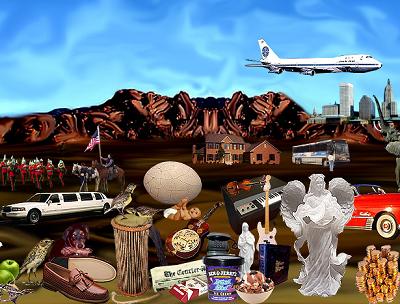 "G, G & F", "Robert Fripp", "Peter Sinfield", "Richard Palmer-James", "Adrian Belew", "Adrian Belew 2000..." and "Jakko Jakszik" chapters feature all the Giles, Giles & Fripp lyrics, all the lyrics from studio King Crimson albums, as well as all the lyrics, that can be found only on live albums and collections of the group. In the "Summary of King Crimson Lyrics" and in the lists of contents of the nominal parts only albums on which lyrics have appeared for the first time are indicated.

While translating Crimson's texts, intentionally no special attempts where made to rhyme translations or to squeeze them into the original metre. If in some cases that has turned out, it's merely owing to the amazing internal rhythm of verses. The only purpose of translation was the desire to transfer the sense of compositions as precisely as possible. Frequently, it managed to reach full clarity only in the course of the correspondence with authors. Though how it is possible to speak about full clarity regarding Sinfield's "symbolism", Palmer-James' "impressionism" or Belew's "expressionism".

I wish to express huge gratitude and thankfulness to my mother - philologist Irina Kalnitskaya, translator Stepan Pechkin, journalist Georgy Khuroshvili, "Elephant Talk" FAQmaster Steven Sthole (farewell, Friend), "Elephant Talk" webmaster Nadim Haque as well as to my numerous correspondents, who rendered an invaluable help in work on the "Revelations of the Crimson King ".

A fragment of the Richard Schmitt's collage made of illustrations to compositions from all King Crimson studio albums, which bears a relation to the period of Richard Palmer-James' lyrics, is used as the illumination. Unfortunately, a page, on which the collage has been placed, has changed the address. Nevertheless, the readers of "IndoorGames" have an opportunity to evaluate this original piece of art for the first time with explanations, and then without.